High volume incounter napkin dispensers
Developed from concept and research to production documentation and design of instruction manual. Available in 3 sizes to suit a restaurant's individual needs.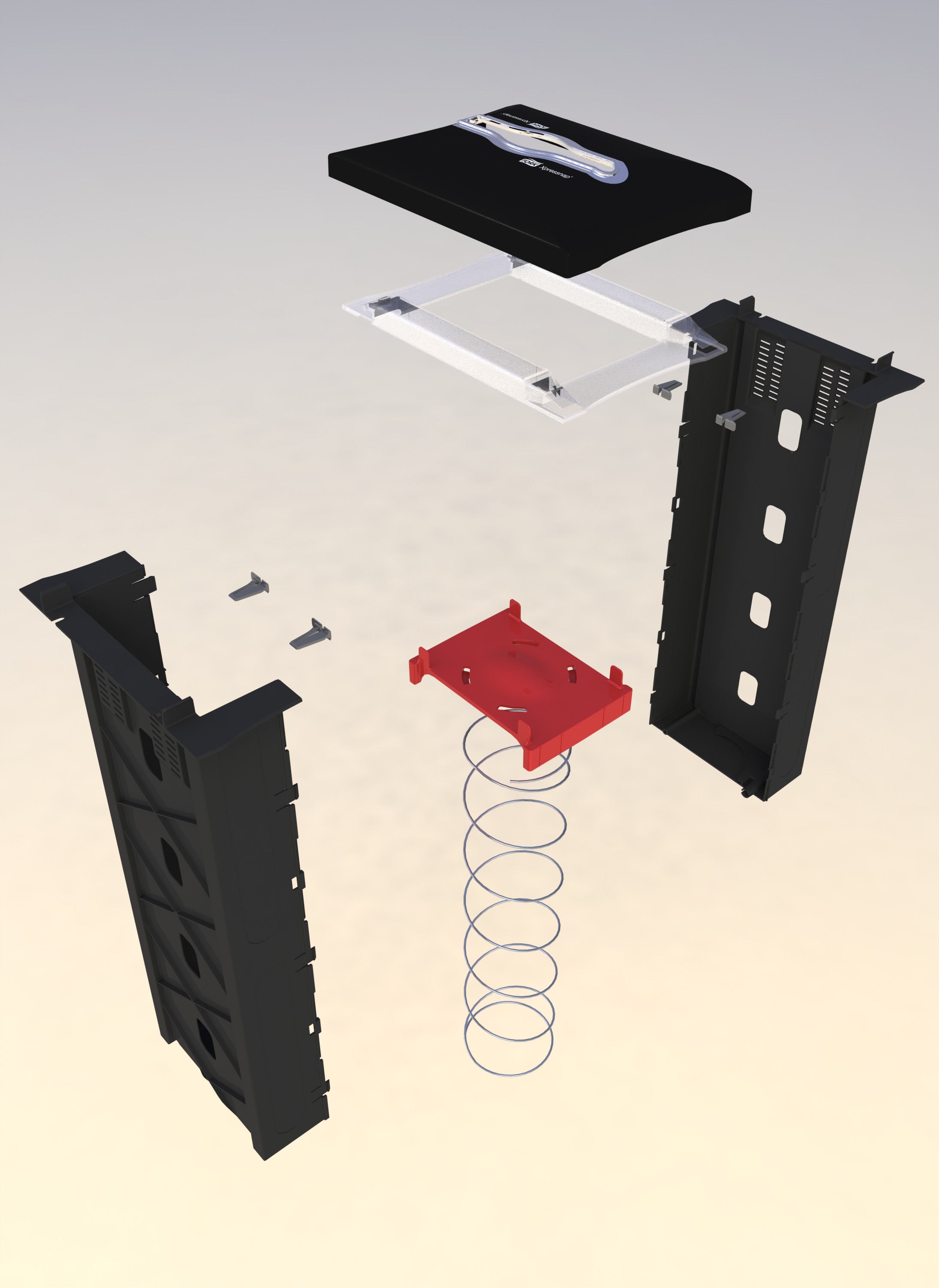 Consist of 6 individual parts
Minimal investment of production. Most parts are shared among 3 dispensers, and repeated within individual dispensers.
Same Mold Different Finish
Utilizing overmolding and in-mold decoration multiple appearances can be accomplished with a single mold.
To protect napkin pilfering EVD developed locking mechanism which is apparent to the employees but not to the customers. Opening the dispenser is a single hand operation.
Patented Counter Locks secure dispenser without using tape, glue, or screws. Quickly remove to clean entire counter surface. Can be installed into vertical surface.